Discover our software solutions
We would be happy to advise you free of charge on the right solution for your company.
In our non-binding initial consultation, we look at your processes and your software landscape. One of our experts will advise you on what improvements can be made to achieve your production goals.
Production planning

Opcenter APS (formerly Preactor) is an interactive production planning software for you:
Manual planning with full view of constraints as well as alerts.
Algorithms for automatic planning
You have the choice of how to schedule automatically (forward, backward, bidirectional, etc.)
You have intervention options as a supplement to automatic planning
You can choose which orders/areas are planned manually or automatically
You can compose your own planning rules
You can freely choose the weighting of the target parameters (delivery date, setup optimization, etc.)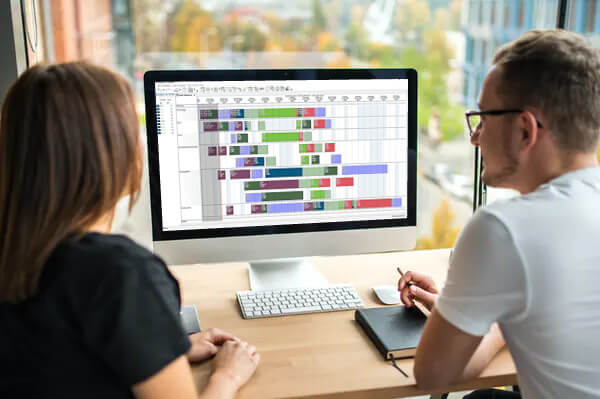 In order to coordinate a supply chain, many different departments in the company, such as procurement, production and sales, must be involved in the planning process. The technological component plays a major role in this process. Modern IT – together with globalization – has made the development of complex supply chains possible in the first place. And it is indispensable when it comes to linking the individual players in the chain. Learn more about Sales and Operations Planning software that can help you meet your goals.
Staff scheduling
The goal of staff scheduling is to assign qualified employees to the right resources at the right time. The MCP Workforce Management is the basis for an economical planning of your personnel deployment considering the actual employee availability, the required qualification and the production plan from the production planning tool.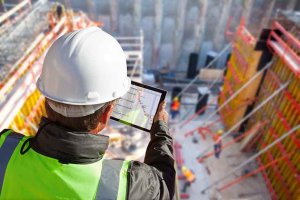 Algorithms from MCP
MCP develops individual algorithms to solve complex industrial problems in an optimal way. Our internal experts also draw on the knowledge of our external academic cooperation partners. Together with the Vienna University of Technology we operate a research laboratory and combine artificial intelligence and mathematical optimization methods for our customers.
We have set ourselves the goal of using academic cooperation to close the gap between academic know-how and actual, practical applications in industry.